How it Began
Prof. Datuk Dr. Chong-Tin Tan
The idea of a Malaysian Society of Neurosciences came about during the 2nd ASEAN Neurosurgical Meeting held at the Hilton Hotel, Kuala Lumpur from 29th June to 2nd July 1986.
Inspired by the national neurosurgical associations in the neighbouring countries and the various national bodies coming together in the joint ASEAN meeting, a number of neurosurgeons and neurologists gathered after the scientific session to discuss the possibility of forming a Malaysian clinical neuroscience body.
The main concern then was to give structure to the working together of the various professionals within the neurosciences, as well as to have an official body to represent the professions. As the number of professionals in some of the neuroscience specialties such as neuropathology and neuro-paediatric were very small, it was felt that an umbrella body to encompass the various neuroscience specialties would be more workable. There was also the advantage of facilitating the working together between the different neuroscience specialties.
These concerns were reflected in the proposed constitution discussed at a meeting called by Associate Professor CT Tan. This was held on 25th October 1986 at the University Hospital. A Protem Council was formed with Professor TG Loh as President, Dr A Mohandas as Vice-President, Dr Fadzli Cheah as Secretary and Dr Nik Aziz as Treasurer. Assoc. Professor CT Tan, Dr T Selvapragasam and Dr Mohd Rani Jusoh were the members of the Council. Through Dr Fadzli Cheah's untiring efforts, the Malaysian Society of Neurosciences was fully registered with the Registrar of Society on 3rd March 1989.
Dr A MOHANDAS
1937-1993
Mohandas had his primary and secondary schooling in Kerala, India, and MBBS in the Utkal University, Orissa, India in 1962. After completing his service in Taiping and Kampar, he had a burgeoning interest in orthopaedics.
As fate would have it and with his wife's prodding, they had heard of Dr Roy Selby who was part of CARE-MEDICO. Dr Selby had been brought in by the government to start neurosurgery service in the country.
After much intensive training in the Kuala Lumpur General Hospital and passing the USMLE exams in Singapore, Mohandas was accepted into the training program of the University of Minnesota Medical Centre in Minneapolis. Thus began the five and a half years in a formalised training which encompassed medicolegal training in those days (1966 to 1971). In his tenure there he had published about brain death along with Dr Shelley Chou which was quoted by the textbook on coma by Plum and Posner.
Consequently on his return in 1971, he served as a consultant in the Department of Neurosurgery, Kuala Lumpur General Hospital for the next 10 years and in 1981, pioneered into the then unknown world of private practise neurosurgery.
During this time he was a honorary consultant to University Hospital (University Malaya Medical Centre) as well as being a part time lecturer there.
He passed away at the age of 55 on January 31st 1993
He is survived by his wife Padmini and three sons Sudeep, Praveen, Anil and their respective families
The Mohandas Educational Trust Fund along with the Mohandas Memorial Lecture was born with an aim to promote research, discussion and publication in neurosciences.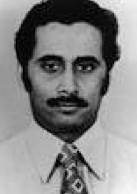 In remembrance of late Dato' Dr. Mohd Rani Bin Jusoh
Dato' Dr. Mohd Rani Bin Jusoh was one of the most senior neurologists in Malaysia. He obtained his MBBS (Malaya) in 1975, MRCP (UK) in 1980, MRCP (Ireland) in 1980, FRCP (Ireland) in 1991 and FRCP (Edinburgh) in 1997. He worked as a lecturer in Neurology and Medicine with National University of Malaysia from Sept 1981 to Dec 1985. In 1985, he had his Fellowship in Clinical Neurophysiology at Newcastle General Hospital, England and Fellowship in Clinical Neurology and Neurophysiology at Toranomon Hospital, Tokyo Japan in 1991.
Contribution to the Neurology Service in Malaysia
Dato' Dr. Mohd Rani was Head of Neurology Department, General Hospital Kuala Lumpur from 1986 to 2001. He trained many neurologists including Dr. Abu Bakar Rahman, Dr. Rahimah S Shah, Dr. Sng Kim Hock, Dr. Yong Fee Mann, Dr. Julia Shahnaz Merican, Dato' Dr. Raihanah Abdul Khalid, and the present Head of Neurology Department in Hospital Kuala Lumpur Dato' Dr. Hj. Md. Hanip Rafia. During his term as the Head of Neurology Department, he helped set up electrophysiology units in many state hospitals. He also started the first Botox clinic in the government setting.
He was involved in a few important clinical practice guidelines (CPG) in the field of Neurology in Malaysia, including chairing the consensus statement of the management of ischaemic stroke expert panel (2000) and being the expert reviewer of CPG on management of ischaemic stroke, 2nd edition (2012). He was also the Chairman for the 1st Consensus Guidelines on Brain Death in 1993, and Chair for the 2nd review in 2003.
He formed the Malaysian Society of Epilepsy and was the first President of the society.
Dato' Dr. Mohd Rani commenced his practice at KPJ Ampang Puteri Specialist effective Aug 2001 and Medical Director of Ampang Puteri Specialist Hospital since 2004.
Contribution to the Malaysian Society of Neurosciences
Dato' Dr. Mohd Rani was one of the founding committee of the Malaysian Society of Neurosciences, which was formed on 3rd March 1989. Since then, he had been active in the society. He was one of the committee members in the term of 2006-2008.
Contribution to the Neurosciences Foundation of Malaysia
The Neurosciences Foundation of Malaysia (NSFM), formerly known as The Neurosurgical Foundation of Malaysia, was set up on 16 November 1967 to promote the development of the three inter-related disciplines of Neurosciences, i.e. Neurology, Neurosurgery and Psychiatry. Dato' Dr Rani was appointed as one of the board of directors of the Foundation on two occasions. His first tenure was from 23 November 1987 to 15 October 2001 in his capacity as the Head of Department of Neurology, HKL. His second appointment was from 21 January 2004 to 30 June 2012 and served as the Honorary Secretary of the foundation. His resignation was due to his medical illness.
His main contribution is the proposal of an establishment of the National Neuroscience Centre of Excellence. It is not yet in reality due to few reasons. Other proposal is the ongoing project of developing Neuroscience Rehabilitation Center in Bandar Baru Ampang for post-discharge rehabilitation process mainly for patient with stroke and head injury.
Dato' Dr. Mohd Rani Bin Jusoh deceased on Thursday 2nd August 2012 / 13 Ramadan 1433.
Prepared by,
Dr. Lim Kheng Seang